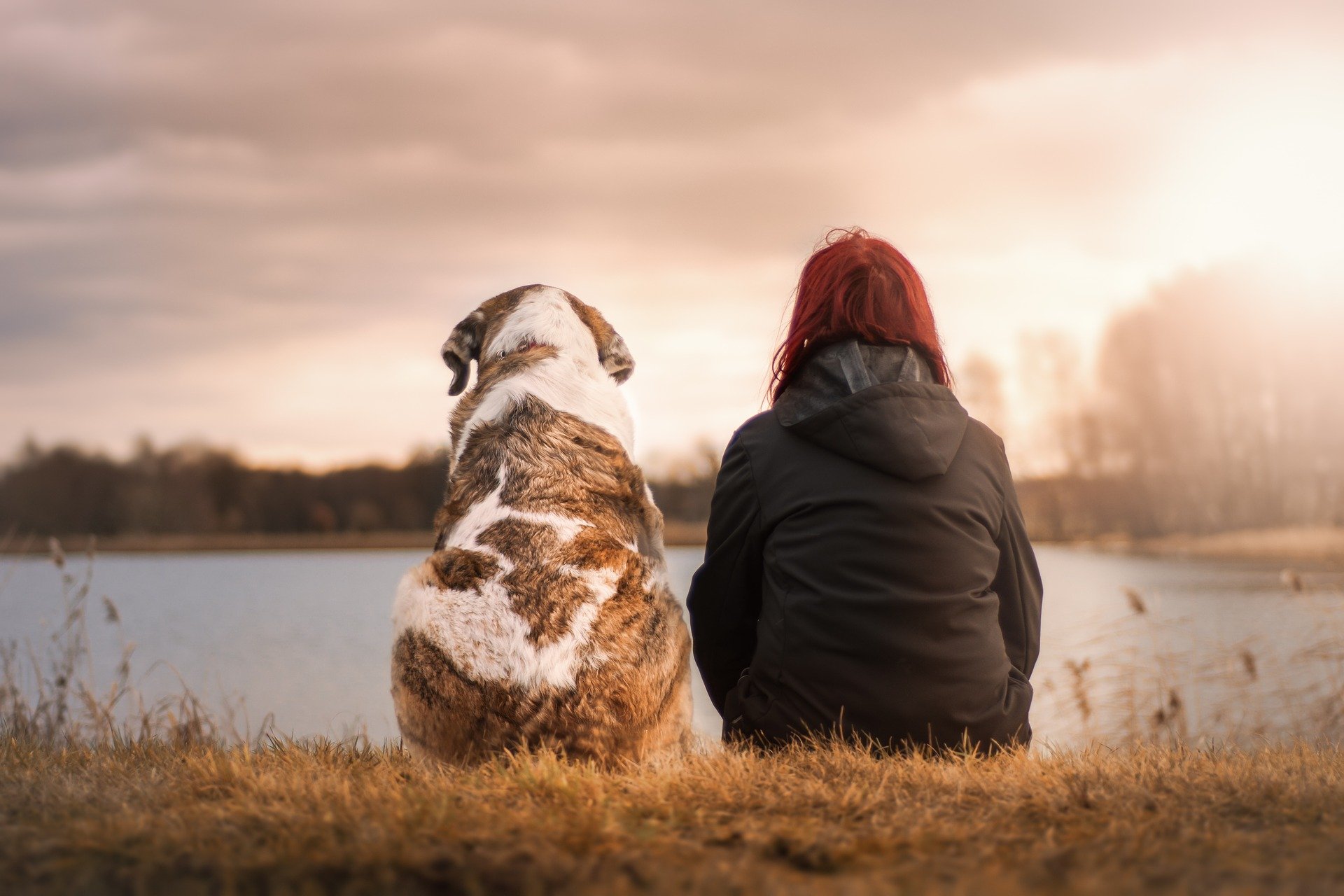 There are many benefits that one can get when owning a pet, especially dogs. Dogs are considered to be "Man's best friend" and this is true as dogs and humans create this special interspecies relationship that no one can break: a symbiotic relationship. The famous phrase "Man's best friend" was claimed to be first used by King Frederick of Prussia in the year 1789.
Dogs have an energy that can light up the room. With their presence, your mood changes instantly! They as well improve one's physical well-being, mental health and even encourage fitness! Them being hyper and active can surely make up your day!
We are all pretty aware of their cuteness and how much fun they give to us when playing with our four-legged friend. A dog at home requires a lot of attention, effort, and time for they do a lot of mischievous activities. But despite these acts, they are still able to give us these big smiles on our faces and loud laughs too! Do we really need to have a dog to brighten up our home? Definitely yes!
Here are the 10 benefits of owning a dog that you can enjoy:

1. YOU WILL FEEL LESS ALONE AND LONELY
Isolation and loneliness are obnoxious states that we feel often and can lead to conditions such as dementia, high blood pressure and even depression. Owning a dog is one method to overcome such issues! Dogs are considered to be great companions. They are one of the most valuable sidekick's that you can have as they provide you with a sense of emotional well-being, as well as a sense of comfort especially if you are living alone! With their affection, love and consistency, you will feel less lonely.
2. THEY REDUCE ANXIETY ATTACKS AND STRESS
There are thousands of ways on how to reduce anxiety attacks and stress and one of these is a dog's presence! Dogs give us the support we need. Just by simply hugging, stroking and touching them can quickly calm and give us a sense of relief. A simple interaction with your loving dog can help you decrease your cortisol level (a stress-related hormone), it lowers down your blood pressure and can help your body to release a relaxation hormone.
3. THEY EASES DEPRESSION
Owning a dog can help recover from a mild or even moderate depression for many people. Research has shown that oxytocin level increases for both humans and dogs when they interact with each other and this is one of the most major sources of people's positive reaction. They also increase our serotonin and dopamine level! Furthermore, dogs can recognize our emotions. They are great in knowing our mental state. Thus, they know when we are depressed. Dogs then provide you comfort and security that you need at that very moment.
4. THEY CAN DETECT AILMENTS
Dogs are the most amazing creatures. They acquire this unbelievable ability which can save thousands of human lives! It is through their olfactory senses (sense of smell) that they can sniff out illnesses such as cancer, depression, anxiety attacks and stress. It is said, that a dog's sense of smell is raised up to 40 times more than that of a human. Isn't that great? Dogs are said to be very keen in observing their humans. They can detect even the smallest changes of their owner's behavior from the way they breathe to the way they move!
5. THEY ENCOURAGE YOU TO BE MORE SOCIABLE
Another benefit of owning a dog is that they encourage you to be more sociable. Dogs are extremely social creatures and act as a social support to their owners. They are considered as icebreakers that help their owners to start up conversations with other people. When owners walk their dogs, they attract other people that may stop and ask if they could pet their lovely dog, forming immediate connections. A study claims that 60 percent of dog owners are more likely to meet and interact with new people in their communities than those who have none.

6. THEY HELP YOU IMPROVE YOUR HEALTH
Owning a dog is said to be exceptionally beneficial to one's physical and mental health. Walking with your dog a few times a week will help you decrease the chances of having heart problems, lowers blood pressure, increases weight loss and even provides mental stimulation. You are drawn to do more outdoor activities such as running and swimming when you are with your furry friend! Moreover, it will also make your bond grow stronger!
7. THEY IMPROVE YOUR MOOD
Dogs with their undenying positive energy can light up your world! If you are feeling grumpy, sad or emotional, your dog can sense that through their smell. They will feel subdued by you and dogs then respond through licks and cuddles! Some dogs will distract you from your current mood and will try to be playful to cheer you up!
8. THEY HELP YOU DEVELOP YOUR EMOTIONAL INTELLIGENCE
Dogs are also great teachers. You find yourself learning something new when you hangout with your dog. Responsibility is one of the most valuable life lesson that you can learn from them. In addition, empathy, loyalty, trust, compassion, patience, and respect can be acquired from these intelligent creatures! People tend to be more kind and empathetic towards others because of their furry friends!
9. THEY PROTECT YOUR HOME
Dogs do not only make good pets but they also make you feel secure and safe! They guard your homes! Dogs are innately protective. They safeguard things that they consider as theirs such as their homes or shelter, as well as their resources, such as toys and food.
10. THEY PROTECT YOU
Dogs consider their owners as part of them, for that reason they protect them from possible threats. They have a keen sense of loyalty and obedience to their humans. In addition, dogs are immensely alert and observant. Besides giving unconditional love for their owners, dogs keep their families safe for they are the main source of their survival. The survival instincts of dogs play a vital role in their loyalty for they are aware that they need them for self-preservation.
Conclusion
Dogs are indeed fun and brilliant creatures! Besides having these benefits from dogs, you also contribute to their well-being by having them in your home! The list of reasons and benefits of owning a dog goes on, but in short, life is more exciting when you have dogs around!