Rehabilitation Los Angeles
Accidents and old age happen. Many dogs suffer from degenerative hereditary issues that may need specific physical therapy to help them stay comfortable. Typically an accident or trauma that results in surgery is often followed by rehabilitation. See what other members experiences have been and find the right specialist for you and your dog.

14942 Ventura Blvd
,
Sherman Oaks
,
CA
91403
Neighborhood: Sherman Oaks
2237 Colby Ave.
,
Los Angeles
,
CA
90064
Neighborhood: West LA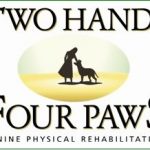 2240 Federal Ave.
,
Los Angeles
,
CA
90064
Neighborhood: West LA