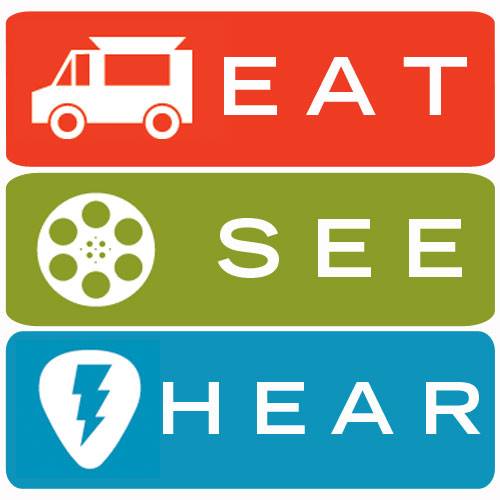 If you are truly a party animal, you know that Coachella and Burning Man are pretty cool, but only Eat|See|Hear welcomes the wild side, allowing owners and dogs to explore all their senses at an event to be devoured by the eyes, tasted by the ears and analyzed by the mouth -- not necessarily in this order.
Organized by the same crew who curate Throwback Thursday Movie Night in North Hollywood and Front Porch Cinema in Santa Monica, Eat|See|Hear is an ode to Los Angeles itself and its great treasures: music, food and movies. All of that open air -- please, because it's LA.
Happening every Saturday night for twenty consecutive weeks from May through September, the event is now in its 5th edition and it shows the maturity it has gained since the beginning. The schedule this year, as we could only expect, contemplates a great variety of classics, new releases and all sorts of genres -- drama, romance, comedy, suspense and adventure are displayed on a high definition audio visual projection on a three story tall, 52-foot wide inflatable movie screen – the largest West of the Mississippi.
To make a perfect combo for a Saturday night, some of the best food trucks in town will get you covered, from starters to dessert. Just make sure to save some appetite for the mouthwatering line up of ear candy by Eat|See|Hear and LA Music Blog.
Despite who is on stage, the real rockstars are always the four-legged ones, who are greeted at the door with free biscuits and treats. And that's not an isolated case; this happens at every event.
The water bowls strategically placed all around the venues are a perfect clue about who is the boss at Eat|See|Hear, an event that has welcomed dogs and puppies of all shapes, sizes and colors – and has had a few cats, kittens, a bird and even a rabbit in a harness and on a leash!
Considered the largest and most accommodating pet friendly series in Los Angeles, Eat|See|Hear proudly supports Best Friends Animal Society-Los Angeles and NKLA (No Kill Los Angeles) through a variety of initiatives over the course of the season.
If by now you still haven't bought your tickets, then hold on to your hat and check below May's schedule. FOMO was never such a real thing, ha?
Dirty Dancing
May 7 @ 5:30 pm - 10:00 pm
Santa Monica High School Amphitheatre