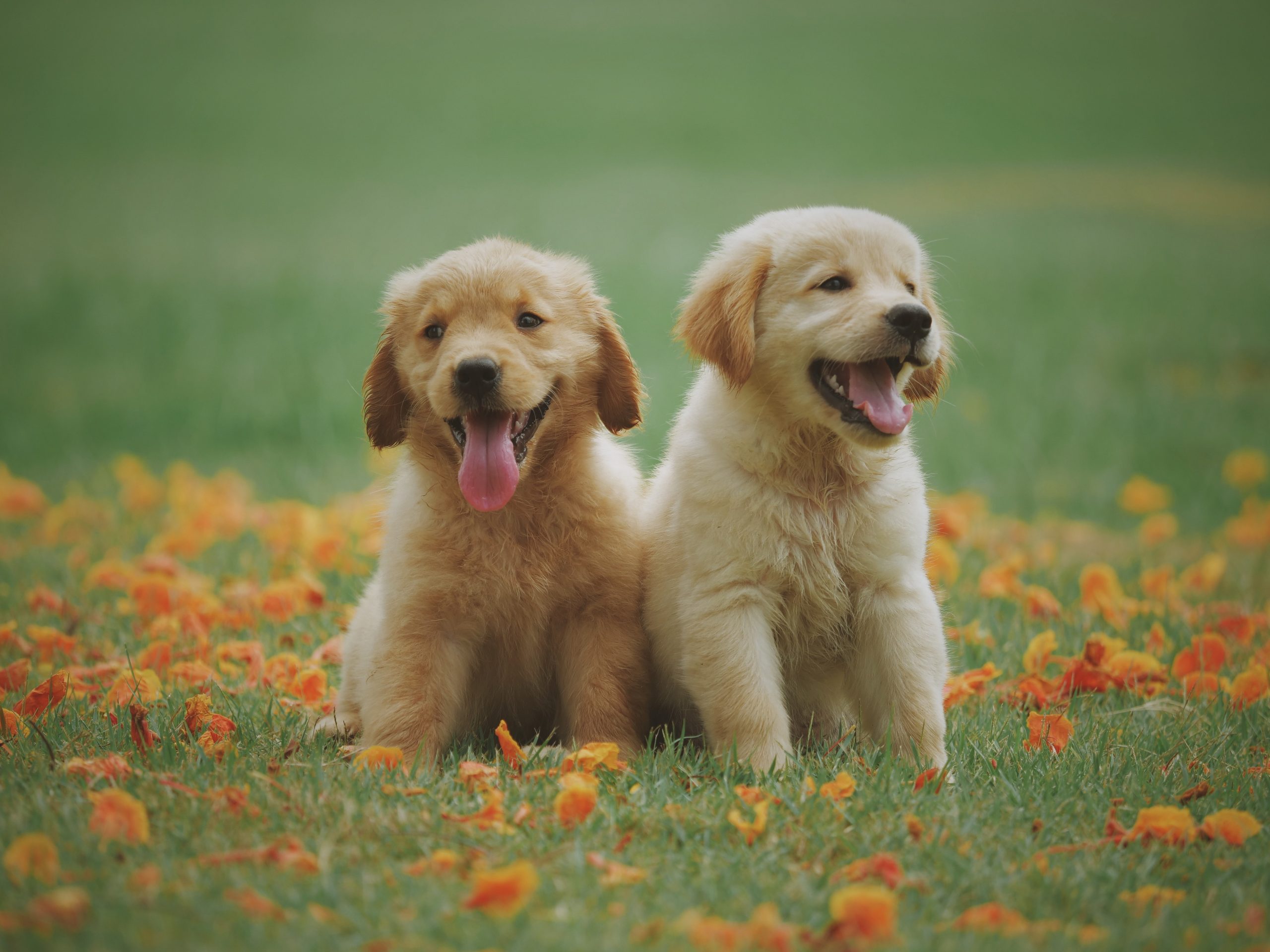 If you're a dog parent in South California, you must already know and have visited all parks and hiking trails in the area. But how about a change in scenery? A lush and picturesque garden is an excellent alternative for your next walk. There are several botanical gardens in Southern California, but sadly, not all of them allow dogs. So where can you go? Here are the only dog-friendly botanical gardens in LA that you should visit soon:
The Only Dog-Friendly Botanical Gardens in LA
1. Santa Ynez Valley Botanic Garden
From a swampy dump site to a stunning botanical garden, Santa Ynez Valley Botanic Garden Foundation is proudly built by the community for the community.
They welcome visitors from all walks of life and volunteers to help their garden grow.
With their guided nature walk to tree planting, workshops, and picnics, they encourage learning and exploration, and reconnection to nature for the young ones and young at heart.
Most of all, they are a dog-friendly botanical garden, so your fur baby can sniff around and frolic while you take in the beauty of your surroundings.
Santa Ynez Valley Botanic Garden Foundation is open 24/7. If you want to know what activities they've lined up for you and your dog, visit their webpage.
Santa Ynez Valley Botanic Garden Foundation
RiverView Park in Buellton
151 Sycamore Drive, Buellton, CA 93427
(805) 245-5603
2. UCLA Mildred E. Mathias Botanical Garden
UCLA Mildred E. Mathias Botanical Garden is one of LA's only dog-friendly botanical gardens.
It's a living museum and an exceptional venue for discovering flora, fauna, and other botanical beauties with its diverse collection.
Their mission is to inspire environmental and cultural appreciation of plants.
In addition, they have events and activities that excite students and curious visitors alike – fur babies included.
If you want to join their tours, participate in their events, or learn more about their schedules, visit their website.
UCLA Mildred E. Mathias Botanical Garden
University of California, Los Angeles
Los Angeles, CA 90095-1606
3. South Coast Botanic Garden
This dog-friendly botanical garden in LA prides itself as one of the world's first botanical gardens to rise from a sanitary landfill.
The beautiful, tranquil, and diverse plants and wildlife in South Coast Botanic Garden is evidence of the success of their efforts since 1961.
They provide lectures that inspire stewardship and sustainability and accept rentals of their place for weddings, concerts, and other fun social events. In addition, members enjoy exclusive access to clubs and societies and attend flower shows.
If you and your dog would like to take a leisurely walk in their garden and socialize, it will be helpful to note that South Coast Botanic Garden only allows dogs on the last Sunday of the month.
Check out their policies on their page.
26300 Crenshaw Boulevard
Palos Verdes Peninsula, CA 90274
(424) 452-0920
Dog Botanical Garden Safety Tips and Toxic Plants to Avoid
Some risks are involved in visiting a botanic garden with your dog. Learn these dog botanical garden safety tips and toxic plants you need to avoid:
1. Plan and be ready
Dogs are often welcome visitors at botanic gardens but read about the protocols and rules of conduct before going.
Ensure your dog has up-to-date vaccinations against rabies and distemper and other required vaccines by law in your area, as well as necessary flea treatments.
Bring a leash and tie it securely to your dog if there are no off-leash areas. Some gardens only allow short leashes, so it's best to be ready.
Include your name and contact information on the dog tag, just in case.
Be prepared for hot weather and sunlight. Dogs can burn their paws on hot pavement, so bring dog booties if necessary. Better yet, check the weather forecast before going. It's best to go when the sun is not too high, like in the early morning or late afternoon.
Most botanic gardens are open all year round, so you can visit even during winter. However, be sure your dog is comfortable with the temperature or weather before going out. Let them wear appropriate dog gear for protection.
Bring plenty of water and food for you and your dog if you plan to spend all day in the garden. Dogs can quickly become dehydrated when it's hot outside, so ensure they always have access to clean water when going on long walks or hikes. Bring a collapsible dog bowl.
If you go out in the evening or at night, bring flashlights so you can see where you're going and spot any snakes that may be hiding underfoot.
Bring along treats to reward good behavior — but don't overdo it! If you give him too many treats, he may want more attention from visitors than they're willing to give (and he might become aggressive).
2. Be mindful of your dog's behavior and actions.
Spending a dog day at a dog park botanical garden may seem fun, but your pup tends to chase birds or squirrels around the park. This can cause them to get aggressive or lost, so always keep an eye on your fur babies.
Some wild animals, like deer, may be scared off by a barking dog lunging toward them; others may not react well!
Don't let your dog roam free in an area where there are no fences or barriers between him and the planted areas of the garden — this includes outdoor sculpture areas as well as ponds or streams.
Don't let him drink from any of the fountains in the garden, as they may have been treated with chemicals that could harm his health.
Pick up after your dog and dispose of your litter appropriately.
3. Stay away from toxic plants.
Dogs and plants don't mix well together. Dogs also tend to dig in the ground or eat plants while walking, which can damage plant life.
It's in a dog's nature to sniff around, dig, and inspect his surroundings. The smell of plants and other things found in the botanic garden could pique your dog's curiosity and might get him digging away.
Before you let him familiarize yourself with this list of plants toxic to dogs:
Aloe vera
Amaryllis
Autumn crocus
Azalea
Begonia
Bleeding heart
Bloodroot
Boxwood
Caladium
Carnation
Castor bean or castor oil plant
Chrysanthemum
Chinaberry tree
Cyclamen
Daffodil
Dumbcane
English Ivy
Foxglove
Geranium
Hemlock
Horse chestnut
Hyacinth
Iris
Jerusalem cherry
Laburnum
Larkspur
Lily of the valley
Mistletoe
Mushrooms
Oleander
Peace Lily
Peony
Pothos
Privet
Rhododendron
Rhubarb
Sago Palm
Schefflera
Stinging nettles
Thorn apple or jimsonweed
Tulip
Virginia creeper
Wisteria
Yew
Keep an eye out for signs indicating which plants are unsafe. Many plants are harmful if ingested by dogs, so you must watch for these signages when walking through the park with your pup!
Look out for these common signs and symptoms of dog poisoning:
Vomiting
Seizures or tremors
Lethargy
Hyperactivity
Bruising or bleeding
Strange stool color or blood in stool
Diarrhea
If you suspect your dog has ingested and has been exposed to something he shouldn't have, visit your vet immediately.
Tips for Fur Parents When Visiting the Botanical Garden
We applaud you for putting your dog's comfort and safety first, but you must also look after yourself. Before you take your dog to the botanical gardens, remember these tips:
1. Dress comfortably and in season.
Wear comfortable clothes because it could get hot and sunny out. You'd also want to be able to keep up with your dog so wear appropriate footwear. Wear layered clothes and hats to keep yourself warm if you're visiting in the chilly mornings or during the colder months.
2. Put on some sunscreen.
Dermatologists recommend applying sunscreen even when it's gloomy. Protect yourself from harsh UV rays with sunscreen regardless of the season you're visiting the botanic garden. Remember to reapply every 20 minutes.
3. Bring sustenance and essentials.
Food like light snacks and picnic foods are a must, especially if you visit the botanical garden all day. Bring your phone or camera for taking photos, sunscreen, ID, and some money if a donation is requested.
4. Capture the moment.
Flowers, trees, and ponds are beautiful backdrops for taking photos. Remember to bring your camera so you can take pictures to document this epic bonding moment with your dog.
5. Follow the rules
Be aware of the signs while exploring the garden. Be respectful of other visitors and the surrounding. If you can, join a guided nature walk on your first visit to acquaint yourself with the place and the regulations. Remember that each botanical garden offers a unique experience and may have some rules you must follow and respect.
Final Words

Visiting a dog-friendly botanical garden near you is a fantastic idea for dog lovers in LA. Remember these safety tips and keep your pup away from toxic plants so you and your dog can enjoy the benefits.